For most small and medium-sized businesses, an in-house IT department is simply too expensive, inefficient, and surprisingly, can pose an unnecessary risk to the organisation.
Business growth depends on efficient technology that's aligned to business goals, today it's essential to have an IT strategy, high-quality IT support, cybersecurity and scalability that contributes and drives high productivity and innovation. Modern businesses can't afford to neglect this reality.
So what's the solution?
Outsourcing your IT operations to industry-leading technology providers is an affordable and highly effective way of ensuring that your company keeps ahead of the curve without spending heavily.
How an outsourced IT support team help your business flourish? Let's take a look:
Why Should you Outsource IT Support?
Reduced Costs
The cost of a high-quality in-house IT support department is generally out of reach for most small and medium-sized businesses. IT Professionals command high salaries and one resource is generally not enough to maintain continuity during annual leave etc. Typically there is a lack of retained knowledge when people leave poor internal systems to document and capture incidents and before long the businesses has a whole department not dedicated to the business goals and objectives.
Working with a managed service provider enables the business to access a full-time team of trained professionals at a fraction of the support costs. Providers have a far broader range of expertise and experience, access to best in class documentation, asset management and incident management platforms removing any sort of setup or ongoing costs with an internal department. In addition to day to day IT support, a managed services provider will assist in aligning the technology to the business goals, helping resolve challenges and enabling the business grow.
Increased Productivity
Knowing that you have full IT help desk support from a trusted partner leaves you and your team free to do what you do best: improve your product or service. You rely on an IT partner to keep your IT system functioning efficiently, it reduces the risk of your work being hampered by technical failures and inefficiencies.
An outsourced support department is a great way to improve productivity and keep your IT ecosystem healthy and secure.
Flexibility and Scale
The IT department and staff need to be scalable. This is tricky if you opt for internal support - what if your business operations expand and you need an expensive new hire? Alternatively, what if you have to scale back your operations and can't afford to keep your full IT team? More commonly is when the IT staff go on annual leave, businesses can be left without the necessary cover. even more disruptive is when the internal IT person leaves the business, it's not unusual to find that there is poor documentation and therefore the knowledge leaves with that person which can cause significant ongoing problems.
An outsourced support partner provides continuity of service, knowledge and the optimal level of support for your needs.
Expertise and Insight
Finding the right balance of in-house expertise is so difficult for smaller organisations. IT experts typically have core competencies in a certain area, and you can end up spending a lot of your internal resources addressing IT issues as they arise. They are also generally not strategic in thinking, this can cause your IT department and the business to be completely out of line
A managed IT service provider has the resources and skills to support the day to day while also assisting the business in aligning the IT strategy with the business goals and desired outcomes.
Access to industry knowledge and business Processes
The service-level agreement you set up with your managed service provider should include a complete review of your current IT infrastructure. This will enable your partner to identify the areas that require attention to reduce and mitigate risk such as patching, security updates and systems that proactively hunt for threats.
In addition, as the IT partner works with many businesses they can have a unique insight to complementarity line of business applications that can help your business with digital transformation.
Professional Managed Services Providers focus on your business and its strategic initiatives. The ability to gain advanced intelligence while saving valuable time is a major reason why small and medium-sized companies choose to outsource their IT department.
What Are You Outsourcing?
Infrastructure & Cloud Support
Every business consumes critical applications from email to accounting to HR to speciality Line of Business Applications. whether these run on-premise on physical servers or more commonly in the Cloud, they must be maintained to ensure they remain accessible, reliable, efficient and secure. A direct impact to your ability to use these applications can result in a negative experience for your staff and clients. If there is insufficient protection on these critical systems the business is exposed to loss of data and an inability to recover information.
An IT partner will advise you on cost-efficient server and cloud services that lower costs and maintain or improve performance.
Day-to-Day End User Support
If your staff is struggling with a disruptive IT issue, troubleshooting and fixing the problem can be time-consuming on their own. This is a complete distraction from what they were hired for.
Access to on-site and remote help desk services can dramatically improve staff productivity and end-user experience.
Continual monitoring of IT infrastructure by a professional IT provider will detect issues before they impact users productivity.
Strategic IT Services
Business is Technology, Technology is the Business, It is now more important than ever that IT is fully aligned to the goals of the business.
The importance of an IT Strategy
The pandemic has reinforced this in everything, from remote working to adopting an on-line presence to global collaboration and reach. If an IT provider is simply fixated on a day to day support without taking the time to understand your business and ensuring the IT strategy is fully aligned to the business goals, you need to consider your relationship.
The 10 reasons you need to switch IT Provider
Some basic examples your business should be benefiting from are, improved productivity and efficiency, automation and the removal of manual tasks, better business insights and reporting allowing you make decisions with the latest information. Improved client-facing services and delivery times and broader reach of your products and services.
Cyber Security Protection
Cyber security is essential for small and medium-sized businesses. These companies are the most at-risk from malicious hackers and criminal organisations because they don't invest as heavily in cyber support. Cyber Security and what your business needs to do.
Cyber Security protection and services must be embedded in your IT Managed Services, not an optional extra. Cyber Security should focus on People, Technology and Processes, technology can't mitigate every risk nor can processes or people, however when you combine the 3 you have a best in class defence for your business.
The assumption that an internal IT person can do all of this while maintaining the day and strategic responsibilities, is simply not practical. A specialist IT services partner has the resources, knowledge and experience to protect your business from harm.
Continuity of Service
Constant communication and friendly, reliable service mean you'll build a strong relationship with your IT partner. You also don't have to worry about lost knowledge if a staff member leaves your company - you can rely on consistent expertise.
Your IT partner will understand the complex functions of your digital presence inside-out - a close working relationship is all-important to successful outsourcing.
Disaster Recovery and Backup
What if the worst happens and your IT systems experience a critical failure? What if your equipment is stolen or damaged or your building goes on Fire?
Your Building is on Fire, what should you do?
Is backup sufficient for today's businesses? Backups are great at maintaining a recent copy of your data in a separate location to your primary live data, however, if your systems are damaged or corrupted, having a backup won't get you back up and running quickly. In fact, on average, to restore an IT system in the event of a failure can take weeks. In comparison, a Disaster Recovery System not only keeps a copy (backup) of your data but in addition, a fully working platform for your systems and applications to run locally from your office or the cloud
Many businesses don't realise the difference until they have some cause to call on the backup, only then do they discover that while the data is secure, there is no infrastructure on which to run the systems resulting in potential downtime of days if not weeks.
It is therefore critical that the business has full oversight of what recovery measures are in place and how quickly critical IT systems can be restored to allow normal business operations to return.
If you have not had this discussion with your IT Company, put it on an urgent to-do list.
What to Watch Out for When Outsourcing
One reason many companies prefer the idea of an in-house team is that it can be hard to judge an external provider. Here are some key signs that you should mark as red flag
The Lowest Price
Yes, a key benefit of a Managed Services Provider is the lower cost. However, it should never seem "too good to be true".
Any IT support service is still a business that needs to be profitable - if the price is unbelievably low, where are they cutting costs? Answer: in the quality of support they offer your business.
Technical Jargon
IT isn't especially mysterious. Most problems can be explained in simple terms. So why would an external IT department deliberately use technical jargon whenever you phone them up?
Answer: to make it sound complicated and like it's going to take them a while to fix. If you're constantly distracted by trying to figure out what they're talking about, they can take their sweet time fixing your problems. This is unacceptable.
Solo Providers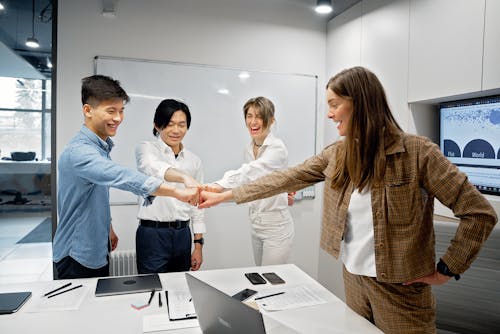 There are some top-notch IT specialists out there working by themselves. However, while the cost savings of working with a sole professional may seem attractive, a one-person help desk simply can't provide all the support that your company needs.
Work with an IT department, not an individual. A team can focus more effectively on their primary roles and offer the tailored support your business deserves.
Anything Less than the Full Package
IT services and critical cyber security protection should be integrated. Companies offering these services separately are just trying to get an extra bit of money for services that should be offered through a single help desk.
Poor Customer Service
You don't "buy" managed IT services. You work with a business partner and their trusted IT staff. If the company isn't clear about the level of ongoing support you can expect or seems evasive, steer clear.
"Pay as You Go"
"Pay as you go" seems like a smart way to save money. In truth, it guarantees that you'll have access to fewer services and have to pay through the nose when you require assistance.
The best services provide a consistent, affordable payment plan for consistent, high-quality support.
What You Should Look For
Let's get one thing clear - outsourcing is only as good as the company you're working with. The best outsourcing partners put your business goals first and listen to your needs. Here are some key signs that you're working with a top business.
The Right KPIs
If a company can't explain and then demonstrate how its services will increase productivity and gains, there's no point. Your partner should outline its KPIs and an actionable timescale for meeting them up-front.
A Partner, Not a Provider
You should trust and have the same kind of working relationship with your support partner as with your in-house staff. Mutual goals, mutual respect, and importantly meeting every objective together.
Integrated Cyber Security
Cyber security should never be an "optional extra". The best teams will always include the latest technologies and cyber security best practices as part of their main offering.
Cyber Security Certification
Ensure that any remote IT department you work with has cyber security certification to back up its promises. Look out for IT Providers with Cyber Essentials or a similar level of certification.
A Detailed Plan
How will you ensure better productivity in my business? What can you offer that in-house services can't? Ask for evidence that your partner has an actionable plan for your business.
Case Studies and References
Any trustworthy company can show evidence of its past work, how it has successfully addressed issues, and contacts from satisfied clients. Ask for proof.
Passion and Commitment
The best IT staff love what they do, and are committed to implementing successful solutions. Problem-solving is a labour of love in IT - your partner should have this passion in spades.
Transparent Performance Reviews
Whether it's a staff member or a business partner, regular performance reviews and audits are always part of best practices. Set up a schedule for full, transparent reviews with your partner before you start work. Do they continual feedback and how is this process managed, for example; if there was negative feedback is this ignored or is it used as an opportunity to learn?
A "Future Thinking" Partner
Your outsourcing partner should focus on your future together. Any IT plan should be devised with your company's goals and strategies in mind. You're not looking for short-term assistance - your partner should be in this for the long haul and be able to show you why.
FAQ
Should you outsource IT support?
Yes! For small and medium-sized businesses, it's the most affordable way to access high-quality IT support.
Why is tech support outsourced?
It's increasingly popular because of the high cost of retaining in-house tech professionals.
What are the 5 benefits of outsourcing?
There's not just 5! However, cost-effectiveness, improved productivity, scalability, access to professional expertise, and enhanced security are a good start.
Why do IT organisations outsource work?
A common reason is to access specialist knowledge for projects.
In-House vs. Outsourced IT Support Services: Final Thoughts
A top-level managed IT service partner can improve your business operations, aid with customer retention, and offer support wherever you need it. Begin a partnership that will see your business grow for years to come by outsourcing IT support to an expert team today